Low voltage power supply unique features:
AC/DC and DC/DC power supplies with Wide input characteristics including MIL-STD-704, RTCA/DO-160, MIL-STD-1399, MIL-STD-1275 and more.
High power density, High efficiency single and multiple outputs power supplies, packaged in a tight custom built enclosure.
Aerospace discrete design power supplies for high reliability applications.
Intelligent power supply interface integrating communication protocols.
External synchronization capability for specific radar and electronic warfare applications.
High power LED driver power supplies with very high resolution dimming and advanced telemetry options.
Power supplies for military grade computers, with low output voltages and high currents.
Power supplies for inertial navigation systems (INS) for airborne, land and naval applications.
Custom built RFI/EMI filters.
Active Power factor corrected power supplies
---
A2054 – This unit is custom designed as integrated sub-system. It includes L.V.P.S , H.V.P.S and video circuits
---
A2098 – Low Voltage Power Supply for Military Airborne application
---
A2099 – Low Voltage Power Supply custom designed for use with RLG systems
---
A2109 – Reliable and Efficient L.V.P.S custom designed for use in airborne military equipment
---
A2115 – Reliable and Efficient Low Voltage Power Supply custom designed for use in military equipment.
---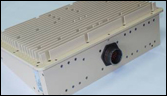 A2116 – Low Voltage Power Supply for Airborne application
---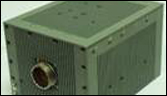 A2117 – Reliable and Efficient Low Voltage Power Supply custom designed for use in airborne military equipment
---
A2138 – Low Voltage Power Supply custom designed for use with RLG systems
---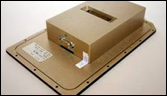 A2141 – Low Voltage Power Supply custom designed for use with airborne CRT applications
---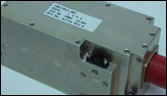 A2158 – Low Voltage Power Supply for Military Airborne application
---
A2163 – Low Voltage Power Supply used for Solid state amplifier drive for Airborne systems
---
A2164 – Low Voltage Power Supply for Military Airborne application
---
A2165 – Low Voltage Power Supply for Military Airborne application